Every summer the OPIGlets go on a cycle ride across the scorched earth of Oxford in search of life-giving beer. Now in its fifth iteration, the annual Tour de Farce took place on us on Tuesday the 13th of June.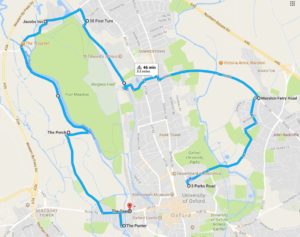 Establishments frequented included The Victoria, The Plough, Jacobs Inn (where we had dinner and didn't get licked by their goats, certainly not), The Perch and finally The Punter. Whilst there were plans to go to The One for their inimitable "lucky 13s" by 11PM we were alas too late, so doubled down in The Punter.
Highlights of this years trip included certain members of the group almost immediately giving up when trying to ride a fixie and subsequently being shown up by our unicycling brethren.